Colton Creek Ratings and Reviews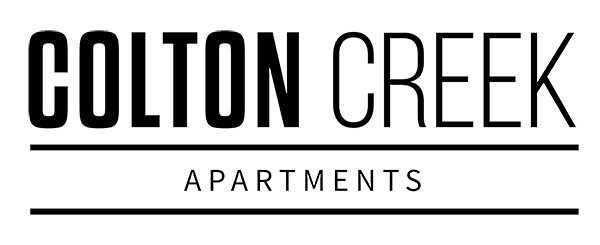 2014 Avalon Parkway

,

McDonough

,

GA

,

30253




(770) 898-8300




https://www.coltoncreekapartments.com

See what other people are saying about our apartments located in McDonough! At Colton Creek Luxury Living, we value all our residents voices, and canā€™t wait for you to see our luxury apartments for yourself. If you have any comments or suggestions, feel free to let us know! We appreciate the feedback, good or bad.
---
D
David Solomon
5/31/2023
Breanna Thompson as well as the New Property Manager have really been going above and beyond to get this place back in shape. I have had a few issues since I moved in but overall the experience for me has been good go. Please don't judge the whole complex based on a few bad apples. It is really not that bad living here.
Iā??m just moving in and I simply love the apartment. The staff is great. Angel was very accommodating. Maintenance man Joe did an amazing job on all fixes etc.. Builing manager approved what was needed and we were all good!
T
Tekira
4/24/2023
Verified Resident
I just want to give a shout-out to Joseph! He was professional and fixed my issue in a matter of minutes! Thanks
T
Tekira
4/24/2023
Verified Resident
I just want to give a shout-out to Joseph! He was professional and fixed my issue in a matter of minutes! Thanks
D
Diana
4/10/2023
Verified Resident
Just wanted to give a shout out to Angel! She is awesome and expedites any issue for you right away. She is very nice and super helpful! Thank you!!!!! Very nice place to live, love my apartment home.
Z
Zachary barfield
3/31/2023
Angel was very easy to work with. She helped us move in a very quick pace which was appreciated. If you choose to live at Cotton Creek I definitely recommend using her. Iā??m not saying she deserves a raise I am simply implying it.
The staff was very resourceful and pleasant. I look forward to moving in soon.
Colton Creek Apartments has been a great experience for me and the staff has been incredible. Shoutout to Angel and Breanna, they have been professional and friendly throughout my stay here.
T
Tyerrah Fletcher
2/27/2023
Very nice community, staff is very friendly! Angel was my leasing consultant. She is very informative and made my move in very smooth!
I
Idaliz Pimentel Cruz
2/27/2023
Lived here for a year. So far so good.
A
A'Shawnna Gamble
2/23/2023
I went for a tour and the admin team is so amazing and professional beautiful place canā??t wait to move in!!!!
I love it here at colton creek, i understand that times are harder than others but they always make a way
T
Tiffani Thompson
2/23/2023
I love it here at colton creek, I called the office and spoken with Briona because my ac was out, she understood and called one of the maintenance guys and they came out asap. Colton creek is making a full turn around and Iā??m glad we got people that care in the office now
S
Sherray Harley
2/21/2023
Moved from texas to Atlanta and the process was so fast. And simple Angel did everything in her power to make sure I was straight the whole time ! Her communication was on point and she really made me comfortable and happy š??? ! Overall I love my apt itā??s really big and nice havenā??t had any issue so far I really appreciate Angel once again
L
Lillian Scott
2/17/2023
Breanna T. was so helpful when we were touring the apartment! Great experience.
J
JOCEYLIN REYES
1/4/2023
Verified Resident
I would like to give a shout out to my maintenance guy today to Joseph Ghosor. He was very precise and went above and beyond to ensure my situation was fixed. He was friendly, kind and in good spirits... Thanks Joseph!
V
Vernida Kendall
12/19/2022
Verified Resident
My son and I have been residents at Colton Creek, previously Trees of Avalon going on 8 yrs. We renewed our lease and we are very pleased with the cleaning and stretching of our carpet. The new manager Keyonia did an excellent job in setting up our appt. and seeing it got done in a timely manner. Thank you Keyonia!
I don't really Like apartment living. It's. A first for me. But I wouldn't want to live anywhere else. I'm enjoying this community. The office staff is awesome and the maintenance guys are on point. Thanks for everything.
I have been here for two years and I have seen a change in the office Keyounia Hervey always greet you with a smile Tara Hurt is always helpful as well management and staff are nice and professional.
M
Markevia fambro
10/27/2022
Verified Resident
Breanna Thompson is the best !! Customer service is A1 . She literally made my move in a breeze and feel welcomed. She's the sweetest.
A
Almoni Atwell
10/26/2022
I must say this is the best place to live. The process was smooth and easy. Angel(Leasing agent) is the best person to work with, when i say she has been the best leasing agent through the whole process. Angel is very professional and nice, she is one person i will go to for anything, she has been very helpful. I would recommend going to Angel if you want to live here, she knows her job and will resolve any problems you may have. I appreciate Angel for everything she has done through the whole process to get my place. We appreciate you Angel for being patient through the whole process. Again, ask for Angel (leasing agent) when wanting to lease!!!
C
Chelcia Williams
10/26/2022
Verified Resident
I am in apartment 1219 I've been staying out here going on 7 months and I enjoyed I like it I like that they switch management and stepped up we had a wine and Jazz section and it was very nice and comfort and I was able to meet all the new Staff and they all introduce their self and I like that in a professional way and they made me feel like it is a great place to stay and communication is the biggest key in this world and I love it and at the end of the Gathering we celebrated everybody that have cancer and everybody that lost their lives to cancer and I also lost my parents to cancer mother breast cancer and father lung cancer stepfather prostate cancer and I thank you all for that we let pink and white balloons go and it was very nice one nation under God😊
B
Breyana
10/26/2022
Verified Resident
I love that the staff here understands how to find solutions to problems. They really work for the tenants best interest.
N
Nicole Sanchez
10/14/2022
My experience with the agent Keyounia Hervey was great she was very helpful providing information regarding the process and what to expect, although I have not made a decision on where to move this has by far been the best service since I started looking
Keyounia Hervey, about damn time we got a manager like you! My work orders have been waiting for months! And you came in and got them taken care of immediately! Thank you š???
T
Terrance Monk
9/17/2022
So far it's been a pleasant change of pace. Angel Thompson's assistance has made my partner and I able to acquire a place of our own with little to no issues. It's a start in the right direction and we're loving it so far.
T
Travicia
9/12/2022
Verified Resident
Keyounia has been great with assisting me with my issues and has been great with responding to all of my emails and giving me a call back when I ask . Keep up the great work
T
Travicia Harris
9/12/2022
Verified Resident
I would like to acknowledge how great Reggie and Calvin have been to us. They both been making sure our hot water is working even though it's an malfunction with the new water heater they have already ordered an replacement to get this issue resolved completely. Reggie is doing a great job as a supervisor and having a positive attitude about this whole situation. Calvin has been around since we moved here in 2019 and he has always had a positive attitude and enjoy his job.
C
Chelcia Williams
9/9/2022
Verified Resident
I been living here for a few months since I've been here it's clean and quiet I love the team of the apartments Ms.Keyounia Hervey very understanding and a wonderful woman and a great Assistant community manager me and my family truly appreciate you all.
Living in Colton Creek has been pleasant and although weā??ve had our ups and downs, certain staff members (Keyounia) particularly has been very understanding and also showing courtesy and compassion with my PERSONAL experience with her. As a business, customer service is number one and I think she has demonstrated a willingness to provide tenants with great service and a positive upbeat attitude. Understand that business is never personal But, how you handle your business is.
My daughter just moved to Colton Creek. Breana helped us with the entire move in. Such a beautiful, sweet young lady. Colton creek so far is an amazing place for my 22 year old. A neighbor stopped us while we were moving in and tried to bash colton creek but everybody has there own experience and my daughter and I experience was amazing. Iā??m looking forward to seeing what the future will hold.
R
RM Vega
9/2/2022
Verified Resident
Thank you Ms. Keyouia Hervey! You took a very difficult sitution and resolved it with kindness and so much professionalism! What a breath of fresh air you are to this corporation and to Colton Creek Apartments. Thank you again!
D
Delanya Rodriguez
8/31/2022
Verified Resident
I came in and Breanna helped with everything.She advise me of the requirements I needed to move in. Honestly a 10 out of 10 experience
I moved in on august 2nd and had a hard time getting my mailbox key but breana was so much help with getting my key and getting in my mailbox thank you for everything
J
Jakima cooley
8/30/2022
Verified Resident
I moved in august 1st and i love it i only had one issue which was my mailbox key and Breanna was so much as far as helping me get into my mailbox and keeping me updated on the process THANK YOU AGAIN Breanna FOR EVERYTHING
S
Shanteze Sanders
8/28/2022
I went in for a tour and the apartments are extremely nice open floor concept but the service and helpfulness I got from the leasing assistant by the name of Breanna was super amazing and she was a very sweet individualā?¦.I definitely will be coming back to lease with them very soon!
T
T.Harris
8/26/2022
Verified Resident
Even though it took some time ,Keyounia, Stokes , and Reggie did a wonderful job with being patient with me and understanding my frustration. They responded in a timely manner and kept coming up to try different things until they got to the problem. Thank you all for taking the time coming back and responding to all my emails. Keep up the great communication skills and hard work and dedication! Thank you keyounia and Stokes for making sure I was taking care of!
G
go crazy Sweets
8/25/2022
The last few months have been horrible with all of the changes to the office staff. I can say Keyounia was a big help these last few days. I had a issue that wasnā??t getting resolved and when I went down yesterday she got me some assistance right away and was checking in via email and responded in a timely manner. Thank you Keyounia Iā??m so happy you apart of the team now and hopefully you can make a change to this community. Also angel is wonderful as well. She literally an angel. She always respond and keeps a smile on her face .
Thank you Breanna for all your help and making my move in experience go smoothly. The complex so far is beautiful
E
Elle P Hogan
4/16/2022
Verified Resident
My family& I signed the lease This pastFriday. I was hoping to get the promooffer that they had but it didnt work out but overall everybody in the lease office seems super fantastic ,especially mrs jeana young.im elated to join their community .So far so good
J
James A Williams
3/1/2022
Verified Resident
I was very impressed by Dawaun M. He is very good in doing his job as a heating and cooling technician. He is very professional!
T
Tranette Williams
2/25/2022
New 5.0-star Review: 'Very helpful and informative. It is hard to get a 5 star from me. Nahkia Smith took her time explained things clearly. Also she was very respectful, positive attitude, great personality, and insanely helpful! With great #status, comes great responsibility. Thanks a bunch!
J
J
2/3/2022
Verified Resident
I recommend this community, My apartment is beautiful the ground's are well kept. My leasing agent Casey went above and beyond to make sure my move-in went smooth.
E
Ebony Jennings
12/21/2021
My dryer went completely out right here before the holiday. Dawaun M, to the rescue. He came to look at the dryer and advised a part needed to be ordered and he would come back the next day. The next day he came back and fixed it as he promised. He saved me a trip to the laundry mat. Very appreciative!! Thanks.
D
Diana
10/24/2021
Verified Resident
Love my apartment it's cozy and cute! Maintenance guys so friendly and greet ya with a smile and wave daily! Jeanna and staff are awesome and help with anything ya bring to them! Couldn't be happier!
The community is what the residents make it. You have people who love and care about where they live, and others who don't, the staff cannot control that. My experience has been nothing less than fabulous, I love the changes to the property and the staff changes that have been made. Jenna and Jean are the BEST managers I have EVER met, I hope the owner knows that. Keep up the great work Colton Creek, we salute you!
S
Samantha Baker
9/18/2021
My experience living here has been great. The management office has always been helpful to me when Iā??ve had an issue, and been quick to get it fixed. Very friendly and never had any problems with them.
M
Marie
9/9/2021
Verified Resident
I toured the community recently and was very pleased with the amenities and the very helpful and knowledgeable staff. The apartment upgrades looked wonderful. I'm truly considering moving here.
D
Dianne Guerra-Beebakhee
9/9/2021
Iā??ve got nothing but good things to say about the new management and staff currently. They are amazing. Thank you for improving this community for the residents and for such great communication and caring. They are really trying to correct all the issues laid out before with the previous management company. The staff is always helpful and friendly. Maintenance crew is great too. Things always happen in any community but they handle it gracefully and professionally.
A
AP
8/30/2021
Verified Resident
I Will recommend any body to stay here I been here 2years .Doing the Covid they help me .They are very understanding I LOVE it here
Great place to live. I have been living here for close to 3 years. It is definitely a great place to live. I have not had any problems with, trash, noise, etc. the only problem I have noticed is the gate, and that is always the resident or a visitors fault. Also, I love how quickly the maintenance men will come and service whatever problem you are having.
C
Charlene
6/28/2021
Verified Resident
When I think of the Golden Rule "Do Unto Others as you have others do unto you".. I am reminded when this is applied in life's daily situations/relationships (Personal or Business) it benefits ALL involved! I feel blessed to say I am entering into my Twelfth (12th) year of residency at COLTON CREEK APTS. aka TREES OF AVALON, aka MY HOME, which is located in this well kept community. Although the faces of Management, office staff, Maintenance personnel, etc. has changed since my move in, I am happy to share that although Nothing/No One are perfect, which allows for disagreements, I continue to be in receipt of appreciated prompt responsive services rendered by Management/office staff addressing various issues etc, and the Maintenance/Repair crew, aka my "GHOST BUSTERS", are #1... THE BEST!!
C
Calandra Strange
5/24/2021
I have lived here 4 years and I have not had any major issues. During this pandemic, management has been very patient , helpful and understanding. I recommend living here as the staff is extremely helpful and seem to care about their residents!
I
India Williams
5/11/2021
This is probably the best apartment Iā??ve ever been to the leasing managers are very helpful and staff. The apartment is very clean and if itā??s a problem they will take care of it right away I would recommend this to anyone.
I recently moved, but Colton Creek Apartments was the place I called home for 9 1/2 years. Thank you so much to all your staff (leasing, maintenance and upper management) for giving me such a great experience. I know that you all will continue to make great strides as you move into the future. I would recommend Colton Creek Apartments to anyone!
I toured the property with the leasing consultant, Nahkia. She answered all of my questions, and was very knowledgeable and personable. Thank you Nahkia!! Sheā??s truly the BEST. She made sure my move-in process went as smooth as possible. The grounds are always cleaned, and you can tell the staff actually cares about their tenants.
Definite 5 stars from me. Management at this place have been diligent and extremely hands on with everyone individually. Management sends out daily emails for big and small things to keep in touch with whatā??s going on within the community. Theyā??ll throw breakfast and events for the residents every now and then which is sweet! I contacted Nahkia and Jeanna months before moving in, and remembered them when I was ready to move. Nahkia listened to my situation and me approved in half an hour and I moved in the same day after applying. This community has done nothing but help me and boost me as I continue with my life. Neighbors are all nice, apartments are pretty quiet and isolated, but more importantly Iā??m in a SAFE home. I havenā??t had an opportunity to use the pool and gym but Iā??m sure theyā??re great. They arenā??t the lowest price in town but they certainly are the best VALUE in town all the way down the charts. 10/10 would recommend spending the extra money to live here. The quality of living and the actual apartments are great!
P
Patricia Freemangrea
3/18/2021
Verified Resident
I lived there for 3 years and loved it. Marshall Hood is exceptional; when I was hospitalized my lease was up, but was kind enough to extend it twice. I was to I'll to move. He has always been prompt in all.matters with me. Jeanna; I have not know long, but she was very helpful in providing documents. I never had to wait more than 20 minutes for her to reply on email. Even after she was home she would reply. Nahkia was a charm at one point I was relocating to a ground floor apartment and she had me set in 3 days and very nice. Maintenance always come the same day without delays. Pest control weekly if you need it. In my 3 years I only saw 5 roaches. Convenient to everything. I will miss them all.
I called in for pricing and availability and Victoria was AH-MA-ZING!!!! She was so sweet and just overall knowledgeable about i was asking. Definitely changed my mind!
I have had nothing but good experience with Colton Creek apartments I absolutely love the property manger Ms Jeanna young , she is amazing and is very understanding and does a great job making sure everyone is safe and the workers get their jobs done , she stays on top of things . I think colton creek is well kept up , it is a nice a complex .
D
Dejah Loggins
2/22/2021
I havenā??t moved in yet but I will be moving on March 5th and I have had the best and quickest experience since I applied. I told Nahkia my current lease was about to be up and she had me approved within a day and has helped me a lot with my fast move and kind of last minute.
P
Patricia Kikuthi
2/4/2021
Amazing place, excellent staffing. Everyone is willing to help all the time. The apartment has a large floor plan and not very noisy. Nice outside area an common amenities. We are living here for years and we think it is great!
I came with a friend looking for an apartment, Ms Nakaya was super friendly and professional, the apartments are really big, the new renovated apartment we looked at was amazingly beautiful. Weā??ve looked at several places and this one was by far the best. From the customer service, amenities and product, Colton Creek is doing it right!!!!
I came with a friend looking for an apartment, Ms Nakaya was super friendly and professional, the apartments are really big, the new renovated apartment we looked at was amazingly beautiful. Weā??ve looked at several places and this one was by far the best. From the customer service, amenities and product, Colton Creek is doing it right!!!!
My leasing experience was very quick and very professional! I spoke with Marshall and told him my situation and he assured me he would do what he could to help me! And he did just that! I went on to work with Kevin who also was extremely helpful! The process was fast and easy! I love my new community and look forward to my stay here! Moving from out of state has been a hassle but thanks to these guys and their team for making my situation a priority!
I love what new management is doing, the new manager seems to really care about turning things around. The new staff is attentive and professional. 5 stars from me Colton Creek!
M
Mario G. Gressy
8/6/2020
Great place to live! I always have pleasant experiences with the management staff. The property manager is a wonderful person and she is doing an excellent job . Mr. Marshall Hood , the maintenance staff and the office staff are amazing.
M
margaret bonnett
7/14/2020
I sent an email with picture that a cooktop light was on constant . it was repaired the next day . the service man came did the work and cleaned up his debris . a wonderful service Thank you so much. My move-in is going so easy .
T
Tamiah Martin
6/30/2020
I absolutely love it here. Itā??s very quiet. And I have a pool view. The walk to the gym is literally 30 seconds. I never see trash outside which is great! The grounds are well kept
C
Chrystal York
6/24/2020
Taylor did a great job helping me identify the perfect home! Her customer service and knowledge of the property made the process so easy.
R
rachael hunter
5/26/2020
So everything has been fine and Staff is Good assisting you with your issues and concerns. Wish rent was lowered and maintenance is good
I love how clean the location is and the gym is really nice!!!!! Anytime I have a maintenance request itā??s put as a priority and take care of quickly. The office staff are friendly and always helpful.
The matter was addressed like promised. I appreciate the efforts that this crew has displayed. Much Thanks.
T
Ta'Neshia Ferguson
3/15/2020
I enjoyed my walk through with Krystal she was very informative about all of my concerns pertaining the property. The property looked well kept to me. I like it and cant wait to relocate there.
K
Krystal Harris
2/21/2020
Calvin was quick, knowledgeable, and got the work done efficiently. Very grateful for the quick turn around of the maintenance staff!
colton creek apartment has been a good experience for me i like the staff and the maintaence people always has my ticket order done and bethany is awesome krystal as well i also have told people about nice clean area so far they are awesome
P
Patricia Freeman
2/3/2020
J
Jacquelyn Edwards
12/16/2019
W
William Brown
12/9/2019
Fast and courteous service
Facility is super nice, staff is great! Love Krystal, she made the whole process of moving in super smooth!! Just moved in yesterday and already love our new home.
I have enjoyed living here. I'm glad I chose a community that is safe and quiet. The leasing office personnel are always friendly and willing to help. The maintenance workers are responsive. I have not seen any bugs.....big plus. The only reason I gave 4 stars and not 5 is because the main entrance gate doesn't have the arm that comes down after each vehicle so the gate stays open longer and cars rush in. And the gym had trash on the floor a few times I've gone.
Marshall was professional and attentive. He made the move very easy! Thank you š???
R
reva jefferson
8/18/2019
My move in was very easy. Thank god because where i moved from was so stressful.
Thank you Taylor for going the extra mile....Iā??ve been in Miami for the past two weeks helping my mom with my sickly dad! I had a few packages delivered and I called Taylor and ask could she retrieve them from my doorsteps. Although she was the only one in the office and really busy at the time, she was willing to try even if it was after hours. Taylor customer service is exceptional and sheā??s one of reasons I renewed my lease. Sheā??s a very pleasant young lady. Thanks again Taylor!
J
Jordan Gilbert
7/3/2019
This apartment complex has been great in getting us set up and signed up for move in. All of our needs and questions have been met and answered and the staff is wonderful.
M
Myshelle Thomas
6/27/2019
Love the apartments the staff is nice and hands on especially Ms. Taylor. They are very quick on fixing or solving any question or problem you might have. š???
I absolutely love living at Colton Creek! Initially, I had my reservations. I was on the fence with location and then I thought it was one of those complexes where the pictures looked better than in person. I expressed all of those concerns with Taylor, one of the leasing agents, over the phone. She was so patient and pleasant, scheduled a tour and answered ALL of my questions. After my tour, I was sold! The amentieties and the quality of the complex is just amazing. The leasing office is open on Sundays, the gym is open 24 hours, the gates always work and the community stays clean. The entire staff is great, they have assisted me with everything Iā??ve needed since Iā??ve been living there and have patience that is unmatched. I love my actual apartment; I have enough space, the appliances are up to date, everything works perfectly and when it doesnā??t, I file tickets and maintenance fix the problems. And lastly, the area is perfect, I feel safe, everything I need and do is literally within a 10-15 mile radius from the complex, I donā??t have to get on the highway to do the things I need to do, I donā??t have to deal with an excessive amount of traffic and gas is cheaper! I honestly have no complaints and have been in love since I moved!
Lmfao I don't live here but my sister does and it's really nice looking so probably would recommend
Over all i love the community its a nice place to live. My main issues are the people that live here.. People throw trash on the ground right in front of our units and i donā??t understand that! Folks need to take pride in where they live we have a huge dumpster so why be lazy and litter somewhere you lay your head! parking! If i get home after 6pm Iā??m lucky to park my car in front of my unit most nights people have to park along the curb and that causes issues! Last issue is our gate it stays broke and open allowing anyone to come in...
Colton Creek is a beautiful complex and so quiet! Been here for 3 years and have loved every minute!
I've lived here at Colton Creek formally known as Trees of Avalon over 3+ Years. New management has been amazing so far. Neighborhood is WELL MAINTAINED. I will notice trash underneath staircases one day and gone next day. Residents are also friendly and kind.
I love the room set up and it's nice and quite in the neighborhood,that's my dream š???.
V
Vaughn Dickenson
4/8/2018
I moved in 2 days ago and I have been nothing short of impressed; so happy I ignored the bad reviews!
C
Christopher Armour
3/16/2018
Colton Creeks new management has made great strides since taking over. Communication and visible changes to the community stand out the most. Excited to seeing how they improve going forward.
M
Michael Morgan
3/10/2018
Great location with easy access to everything
I moved in April 28th. Nice one bedroom apartment. The staff is friendly,helpful and polite. The grounds well maintained and walking is pleasant.
S
Samantha Parker
8/30/2017
The complex seems nice and is a gated community.
C
Clifton Bowens
8/22/2017
J
Junistreet Tax
7/15/2017
Great place to live and Uber friendly
S
Sharonda Fritz
7/15/2017
These apartments a very nice and a little bit on the expensive side! Management really takes good care of the inside and the outside!
B
Barry Scoggins
6/18/2017
I was only visiting but based on my experience and opinions of residents, it is a close to upscale gated apartment community with very updated amenities. Very well kept grounds in and outside. My encounter with on site management was very pleasant.
C
Carl Crawford
6/18/2017
Great place to visit. Under new management so the look of the neighborhood has improved
A
Angel Vaughn Pinder
3/23/2017
I am about to move into one of the townhouses and have seen nothing but an overwhelming sense of welcoming to the community and the front desk has taken good care to make sure my rental experience has gone well. I left The Estates of McDonough to rent at this complex, due to the rent amount, size and friendliness of the sales team. Looking forward to staying for a while.
J
Jesse Shears (Jesse)
11/18/2016
Nice upscale property in McDonough georgia. I am a vendor who works with them and they are always willing to spend money to keep their residents happy. Freshly painted and pressure washed buildings look great!
Very nice and clean appartment and town house complex. Gated entry at every access point and very secure.
R
Rebecca H. Frasier
8/31/2016
Iā??ve lived at Colton Creek, formally TOA, for 6 years. New management is terrific. I've always loved this community and appreciate the new and innovative changes that are taking way as we speak š???. I will be renewing my lease next month so I can continue to enjoy and experience a nice clean community, friendly staff and all of the amities that Colton Creek offers. Thanks for staying on top of your game Colton Creek!
L
LaToya Navarro
1/10/2016
Townhomes are Secured with Police reside at TOA they have made there presence known. Excellent Peace Of Mind and Quiet. Office is very helpful and professional. 24/7 Emergency Maintenance respond promptly. Clean Well Maintained Upscale townhomes lots of square footage for your money. You get what you pay for $1,500 monthly. I have lived all over Georgia all my life TRUST ME WHEN I SAY NICE PLACE TO LIVE. Traffic is a little hassle but they are currently working on that back roads are a must! Oh yes I do not work for TOA etc. I have no idea what the other user who gave their opinions below in a negative rating are talking about check out for yourself. FACTS! This is a honest Tenant. Your Welcome